What's the buzz on BEYOND BELIEF: Agnostic Musings for 12 Step Life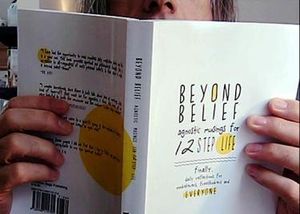 Ernie Kurtz, PhD, author of Not God: A History of Alcoholics Anonymous, The Spirituality of Imperfection and other great books, says:
"The book is aimed at a general 12-Step readership, but it is mindful that there heretofore exist no such aids for unbelievers, freethinkers, and the unconventionally spiritual. Given that the latest Pew survey found that twenty percent of the American people list their religious affiliation as 'None,' it is certainly time that the Recovery world took into consideration this population's needs. Beyond Belief addresses that need in a confident, non-aggressive way.
I doubt that any believer will find anything objectionable in its pages. This believer, for one, finds much that is spiritually helpful."
Dr. Amy
MSW Ph.D
, Author,
From Surviving to Thriving: Transforming Your Caregiving JourneyBeyond Belief
offers a spiritual welcome mat to agnostics and free thinkers in recovery. Joe C. provides readers with a thoughtful and enlightened year-long road map to self-improvement that reaches beyond the bounds of traditional Twelve Step thought—Bravo!"
One criticism of the 12 Step movement of course is that its dogma can be limiting—Beyond Belief seems to have addressed this. The quotes are cogent, the organization superb and the contributors are diverse. From a clinical perspective I like that various schools of thought are called upon —Transactional Analysis, Jungian, etc. This daily meditation book provides a cross-section of spiritual and philosophical thought that is accessible to all regardless of one's personal beliefs—in that sense it really is beyond belief.
Bob K
., contributing editor aaBeyondBelief.org
I expected his book to be good. I was wrong. It's WAY, WAY better than good. The book is outstanding. Two decades of not being a 'daily reflections' kind of guy are over. Now I have reflections worth reflecting over! Buy this book or you will suffer a horrible and painful death! Well, maybe not, but you'll be missing out on something very good.
John McAndrew
, M.Div, former director of Spiritual Care, Hazelden Betty Ford Center
Thank you Joe, for this wonderful place to begin each day. No arguments about God, no belief systems to defend or atta
ck- just a wealth of rich, thoughtful reflections.
Melissa D
, Clinical Psychologist, California
WOW—what an undertaking to make this book a reality. I have never seen a daily devotional book written for agnostics. I found the readings to be extremely thought provoking. I wonder sometimes since there is such talk about God at meetings, what kind of turn-off that must be for agnostics.
Understanding that surrender is also a process for agnostics, I would definitely recommend Beyond Belief, particularly for the introspective, knowledge-seeking agnostic, who earnestly wishes to grow emotionally and intellectually in the program. I think this book will be very helpful to both the newcomer and the mature Twelve Step member.
Joan E
., clean and sober 40 years
Where else are we going to find Leonard Cohen, the Dalai Lama, Erika Jong, Ralph Waldo Emerson, Mother Teresa and Dr. Seuss all in one place? Rather than dwelling on how sick we are and how we need to work to get better, Beyond Belief often focuses on the theme of "You're OK, and recovery will come faster if you learn to accept that as a truth."
Beyond Belief
author
Joe C
:
"I was a closet agnostic for much of my recovery; I thought believing and belonging were synonymous. As the century turned and the internet made my AA community wider, it confirmed for me that being a nonbeliever was neither an intellectual hold out nor a handicap for a rich and full recovery. Although a minority in Twelve Step culture, we are not freaks of nature. Some nonbeliever members have their own agnostic groups and some fit into the mainstream. We have something to add to the Twelve & Twelve conversation.
"There is no shortage of daily meditation books for addicts who believe in an interfering/intervening deity. I have read them and done mental gymnastics to feel included in the discussion When I went looking for a daily reflection book not based on a monotheistic worldview I couldn't find one. So I wrote one; it took four years. Art, philosophy, religion, comedy, science, the folk-wisdom of Twelve & Twelve rooms all contribute to my recovery and I draw upon these varied sources for inspiration in these pages. I am deeply moved by early feedback. I hope these pages of daily reflection resonate with others, regardless of what one believes."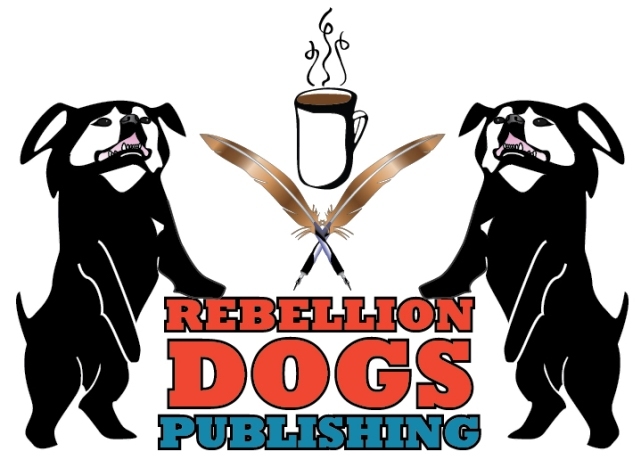 Join Beyond Belief mailing list